Habibi Coin and Com Mirza Scam Alert
With the dawn of a new age in crypto comes the rise of ICO's (initial coin offerings). The opportunity of making incredible returns on your money in just a very short period of time has made a lot of people very wealthy. Unfortunately a a lot of unscrupulous individuals viewed this as an opportunity to to take advantage of the system in nefarious ways.
Enter Aziz Com Mirza (better known as Com) – the "500 Million Dollar" Dubai based business man who last year came up with the plan to launch a Dubai based and muslim targeted coin called Habibi coin. It's recently come to light that Com has fabricated many, if not most of the details of his personal and business life and has used his carefully inflated position in society to gain people's trust and convince them to invest in his various business ventures.
He's made numerous claims that are very easy to refute once you begin looking into. I tried my best to find the names of anyone of the supposed 35 companies that he owns and failed. I tried my best to verify that he is worth anywhere near 500 million dollars and could not.
I spoke to over 2 dozen people who know Com personally and all of them told me the same thing "Aziz Com Mirza has carefully constructed an image of himself on social media that is not at all real – that he is a total and complete fake."
A Con Man Sees His Opportunity
Anyhow – back to the case at hand. Last July – like any good con man and schemer – Com saw an opportunity and decided that he wanted to exploit it. He launched Dubai based Habibi coin under the guise of it being a sharia compliant coin that was going to help the Muslim community.
I have done extensive interviews with each of the 4 co-founders who Com brought on to help run the project and they all echo similar sentiments. I have also spoken to several people who have done business with Com and they all also share similar stories – that Com is very disorganized and talks a big game but when it comes to execution nothing ever seems to get done. In speaking to the 4 other co-founders they all state that nothing was ever done on the project except sell it. That Com was more concerned about making social media posts than he was doing any actual work on the project. They told me that once they started digging into Com and found out that he was misappropriating funds raised from Habibi to maintain a luxury lifestyle that included daily rolls royce rentals and very expensive dinners that they immediately quit with one of them confronting him and asking him to stop all illicit and illegal activities.
Here is the sensational confrontation of one of the partners confronting Com after the partners had allegedly discovered that Com was stealing company funds and using them for his personal use.
He had sold millions of dollars of Habibi coin investments without so much as a whitepaper and no actual website – only a one page landing page stating Habibi Coin coming soon.
Habibi Coin Website that Raised Millions
It has also come to light that Com solicited and took in money from US investors for Habibi coin which is a clear violation of US law.
In order to help verify the veracity of their claims I have reached out to several well known Crypto experts and here is what they had to say about the project. Each one of these experts were provided an information with evidence pertaining to Habibi coin. Here are their candid thoughts on Habibi Coin.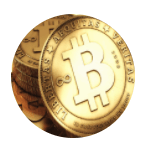 "After reviewing the information it's very clear that this was nothing more than a money grab. Everything about it screams scam. I would strongly advise that anyone who has money invested in this do whatever they can to try to recover their money immediately".

Thiru Gorntla
Full Time ICO Analyst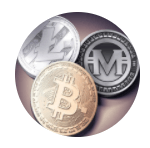 "Anyone who invests in a project without a whitepaper is taking a huge risk to begin with. After speaking to the founders and reviewing the evidence it's very clear that this was a project that you should avoid at all costs. It appears to be nothing more than a money grab and there are tons of warning signs. I would avoid at all costs".

Randa Moses
Professional ICO Analyst
Not overly flattering – 2 full time and independent crypto experts all saying the same thing – Habibi Coin was clearly just a scam and nothing more than a money grab.

The founders and other Habibi Coin investors are currently in the process of seeking legal redress against Com Mirza and are convinced that he is looking at some serious jail time for what he has done. Several of them have filed police reports and more will be doing so in the near future.
Apparently Com raised funds from numerous people in the UAE, UK, Canada as well as the US without the appropriate licenses or legal designations meaning that he has most likely broken several laws in all of those countries. According to my sources all appropriate documentation is being forwarded to authorities to deal with. If that's the case I fully expect this story not to have a very happy ending for him.
After some investigation it has also been reported that Com has undergone several name changes and has had several legal cases against him in Canada. The SEC is also apparently investigating him for alleged charity fraud.
Com has yet to respond to any of the very serious allegations made against him. He's issued a couple of statement claiming that he will respond to the accusations shortly but so far he's yet to issue anything.
One interesting note is how his website has changed since the allegations have been made against him. Just a few months ago on his website he clearly states amongst other things that
"He owns two luxury car rental companies and can usually be found driving around the streets of Dubai in a Rolls Royce, Ferrari, Lamborghini, Bentley or SUV."
"He owns manages and is a partner in 34+ companies across 8 countries and has made over 100 + investments as an investor in 9 different industries ranging from technology to real estate."
Since the accusations of fraud and other atrocities have been brought against him his website has since been changed to remove all trace of these and other claims of his wealth. A logical conclusion would probably be to conclude that he is trying to cover his tracks (or maybe he just sold those businesses?).
Additionally they have reached out to Venture Haven (the company in Singapore that Com used to for form Habibi) in order to ensure that Habibi coin has no legal standing.
I tried to reach out to Aziz Com Mirza to get his side of the story but he did not respond to my requests.
The moral of this story is this – you ALWAYS need to do your due diligence before making any investments in crypto currency – not having a white paper, no website and weak team are all extreme warning signs that literally scream "RUN". Don't be fooled – only invest in solid projects with teams that have solid track records and are not interested in quick money grabs.